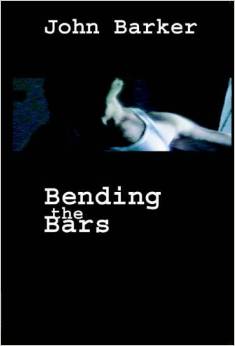 BENDING THE BARS: PRISON STORIES BY JOHN BARKER
written by Stewart Home
Ex-Angry Brigade member John Barker's Bending The Bars provides a solid critique of the politics of bolshevism under the skin of a con's prison-diary.
Bending The Bars is not what someone who has accepted at face value the press stories about John Barker being a dangerous terrorist and drugs smuggler would expect him to write, but then Barker is is both too genial and too complex for these one-dimensional misrepresentations of his past to adequately sum up where he's coming from. This book is not about Barker's relationship to that loose 'affinity group' known as the Angry Brigade, but rather an account of the time he spent inside after being convicted of bombing various properties (no one was actually hurt during the course of these actions).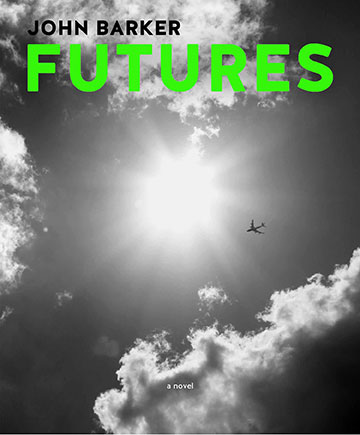 Futures by John Barker
written by Woody Haut
Written two decades ago, and published in France in 2001, this is its first appearance in an English edition. And it's every bit as, if not more, relevant today. A Londoner, Barker, a one-time member of the legendary Angry Brigade who has done more than his fair share of porridge, lays into the financial class with a vengeance.
Down the main street where it followed the sea, Petros kept the diesel Merc at 20Km the hour. A sea breeze freshened the heat. From outside his store, blankets and pots out on the pavement, Nikos shrugged him. Further down, Sortiri signaled from the pavement edge. Later maybe. He pulled in behind three other … Continued
I'm deep breathing. I am. Lucky I can. With the knowhow. It stands to reason relaxing's not the easiest thing in the world otherwise there'd be relaxed people wherever you went. I was at the Facility at 2.30 and the Unit at 4 and I didn't see too many relaxed people round there. At the … Continued
Just an observer, what else is there to be when the whole of the affected area has been cordoned off. A danger of possible buildings collapse and aftershocks, they say. As a human being it is hard not to able to give aid and succour to fellow human beings.